Gamer Guyde launched to be a global leader in the gaming industry. Our mission is to empower our users by providing them with gaming content that ensures they have the best gaming experiences. Since its inception, Gamer Guyde has delivered immense value to its users. We offer users a robust platform, engaging game content, industry information, and unbiased gaming product reviews.
At Gamers Guyde, we provide users with the hottest gaming news. We strive to help gamers understand and use interactive gaming technology in a better way. Our team of professionals strives to help our audience make better decisions through our detailed reviews, high-quality gaming articles, videos on the gaming technologies that matter.
We hope to develop a unique Video game community by providing our visitors with compelling stories, including mind-and massive multiplayer environments that produce feelings of awe and wonder. Our retail market is evolving and we're focused on the continual development of unique content dedicated to customer proposition through exclusives with supplier partners.
Our Mission
Our mission is to be one of the world's leading platforms for gaming and to be a top provider of gaming entertainment information. We want to create an all-inclusive platform where gamers and developers would find unique information about the industry and different types of games. 
We endeavor to provide information to developers on how they can create memorable and fantastic fun-filled games that gamers across the globe would find engaging and delightful. We strive to empower our audience by providing them with reliable info on how to create, play and enjoy the world's best gaming experiences.
We allow game enthusiasts to have fun and be inspired while also serving as a platform where developers can unleash their creativity, share their innovation and gain a bit more insights on how to improve upon their existing products to boost user's experience. 
Our focus is on bringing improvement to the online gaming, video gaming, and mobile gaming industry through honest and unbiased reviews of games and gaming products. Our long-term purpose is to empower gamers globally to dramatically improve their gaming experience and to help developers create more value. We want to develop a happy community where the needs of both developers and gamers are met. 
Gaming brings enthusiasm and satisfaction to the lives of thousands of people daily. We want to further enhance that passion by bringing innovations that will serve as a source of inspiration for every gamer, help them to further enhance their experiences.
We put the gamer first because most of the members of our team are gamers. We love and play video games and this is what sets us apart.
For us, gaming is a way of life, and this is a bond that holds our team together. And our strength at gamers Guyde is this collaborative spirit! 
Our Purpose
At Gamers Guyde, our global team of highly talented industry experts collaborates to offer a user-friendly platform that boosts inspiration, creativity, and fun. We want to commit to enriching the lives of gamers and enthusiasts with memorable gaming and entertainment experiences. 
While helping developers build fantastic gaming worlds and playgrounds for the imagination, we equally aim to help gamers found moments of surprise, fun, and adventure. Also, we hope that Gamers Guyde would provide users with learning opportunities required for self-discovery. 
The Vision
Our vision is to be a leading gaming and entertainment blog with immense gaming value and outstanding experiences. We want to:
Become the leading resource for fellow gaming enthusiasts who spend countless hours trophy hunting. 

Give the true gamers a go-to resource that they'll actually come to over and over again.
Our Values
Our core values and end goals at Gamers Guyde is what keeps us going.
At Gamers Guyde, we believe that collaborative participation is vital for success and growth. We are a collection of serious gamers coming together to make the space so much better for everyone. This is our universe.
Always trust that we USE, TEST, TRY and only recommend the games and equipment you'll ACTUALLY find in our game rooms at home. This is where we live, where we cry, where we celebrate our wins, it means something to us that this is a trusted site.
Real Life Trials and Tests
At Gamer Guyde, we always make sure we test, try and sometimes test again before we recommend a game, a gaming accessory — we take our jobs seriously and if we have to spend hours in our gaming chair, we do it!
We are dedicated to providing our users with reliable, accurate and unbiased information about different types of games and gaming products.
We tell you EXACTLY when we don't like a piece of equipment and WHY. We share fully our real life experiences to save you time and resources. 
About the Team        
Our team of dedicated and experienced professionals is always ready to provide you with both general information on the gaming industry and tailor-made game products and gaming solutions aimed at meeting your entertainment needs. Our commitment is to provide our online gaming community with relevant industry information they need in the face of the fast-paced and continuously evolving technology of the online gaming world. 
Callum Marshall, Managing Editor & Expert Gamer 
Callum Marshall is an experienced gamer. His favorite games of all time are Runescape, Kingdom Hearts, Journey, Fallout New Vegas, Disco Elysium, and he also dabbles in Rocket League in the lulls between titles. When he's not gaming, you can find him rewatching Peep Show for the hundredth time or re-living his youth skating. Skateboards are the new comb-over, haven't you heard?
He's been working in the gaming industry for several years and offers his services as an editor-in-chief, PR consultant, game tester, scriptwriter, and an all-around gaming aficionado. He lives and breathes gaming, and that's why he's here to provide you (the reader) with important news that matters without all the fluff.
In between all-nighter sessions in his game room, Callum hand picks every contributor for Gamer Guyde with care making sure to choose the most passionate, dedicated gamers who can share their insights with all of us.
Miah Schmahl
Miah is an avid video game, pop culture, and tech enthusiast. When she's not writing articles about her favorite video games or tv shows, she spends her time working on her graduate degree, snuggling with her Newfoundland dog, playing the violin, and planning a hobby farm with her fiance.
Erin Jamieson
Erin Jamieson is a passionate gamer who loved discovering new games to share with her cousins and family. Getting her MFA in Creative Writing from Miami University meant many late-night gaming sessions to 'relax and unwind' in between early morning classes, and term papers. As an Adjunct Professor of English at the University of Cincinnati-Blue Ash, she gets to chat about games and indie game culture with her students. She's passionate about researching new games and providing information in an engaging and accessible way.
Alex Maksymiw
Alex Maksymiw is a budding content writer and has been training his gaming and writing skills to become a Content Writer virtuosa. Alex discovered his love for content writing at university, studying Digital Media when he was tasked with researching and blogging about Drone tech. A spark of interest in content writing led to Alex volunteering as a writer for VeryAli Gaming. Now Alex dedicates his full time to content writing about his gaming passions. His favorite avenues of gaming include vast RPGs like Skyrim, the world of Pokemon and he also dabbles in the world of Blockchain gaming too!
Xavier Geitz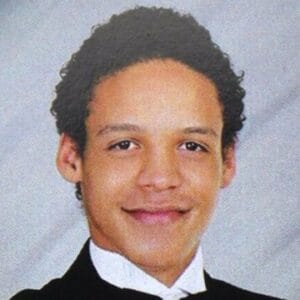 Xavier is our resident JRPG nerd and MMORPG ace who has been playing OSRS for the last two decades, where have you been? As talk of the Metaverse continues to heat up, Xavier faithfully waits for someone to create a real-life version of The World (Minus dungeon boss-induced comas). A seasoned writer in the video game journalism industry, Xavier has also worked as a game tester, game design consultant, and technical writer for numerous gaming companies. When Xavier isn't busy writing about video games or playing video games, he is busy watching Korean dramas and trying every sushi restaurant in town.
Cody Perez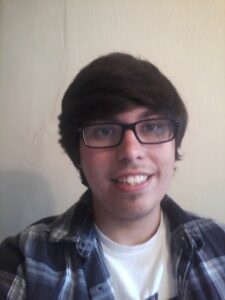 Cody has been in the video game business as part of media and content creation for more than 10 years. During that time, he has contributed to and even led some of the largest sites in the world dedicated to gaming and entertainment. He has also dabbled some in PR and was a tester for Activision in the past working on the Call of Duty series. When not playing games or writing about them, he enjoys cooking, sharpening his Japanese skills, and watching the latest anime shows.
We are on a mission to touch every online gaming fan by helping them do more with their devices. Join us here! 
Want to join this amazing crew? Learn more on how to be a Gamer Guyde contributor here!
Happy Gaming!